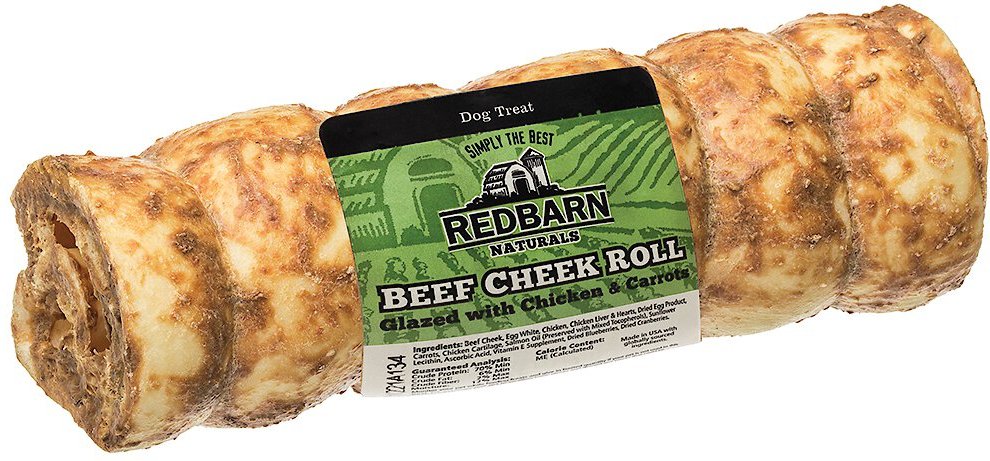 Red Barn - Glazed Beef Cheek Roll - Small
Red Barn - Glazed Beef Cheek Roll - Small
Easy to digest compared to traditional rawhide treats.
Rich with collagen.
Odor-free and stain-free.
Made without artificial flavors, colors or preservatives.
Helps keep your pup entertained and free from boredom.
If your buddy loves beef, then he'll love Redbarn's wide variety of beef chews. Choose from all-natural treats like Redbarn's Beef Strap, Beef Cheek Rolls, Beef Cheek Springs, Cow Tails and Tendons (all varieties sold separately)! This paw-ticular Glazed Beef Cheek Roll is free from chemicals and preservatives and features a natural shape and texture. For added flavor, this treat is glazed with chicken and carrots! It is odor-free, stain-free and easy to digest compared to rawhide treats, plus is it is naturally rich in collagen to support your dog's joint health. Your pup won't have to worry about being bored when this delicious reward is around!
In stock, ready to ship

Inventory on the way